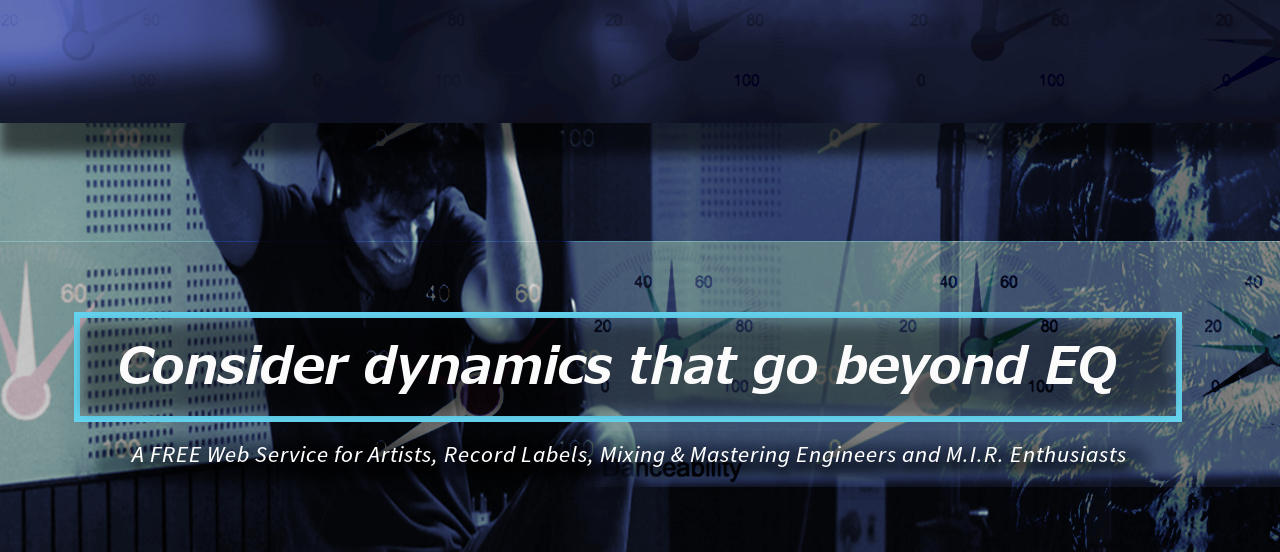 TRAKTOMIZER ONLINE AUDIO ANALYSER
NOTICE: THIS SERVICE IS CURRENTLY UNAVAILABLE
For thorough song analysis and audio optimisations using MAC OSx
see Traktomizer Audio Analyser for Apple OS x.
==
Traktomizer Online Audio Analyser accurately measures danceability, acousticness, valence, instrumentalness, duration, energy, key, liveness, loudness, speechiness, tempo and time signature for songs, tracks and passages of all kinds of music and speech. Levels for anger, relaxation, happiness and sadness are calculated along with the top 15 most profitable genres worth mentioning in your song promo. All of these beautiful things are reported in stunning interactive SVG charts, HTML5, PNG graphics and PDF formats.
The above slider shows a few chart examples. The button below shows a complete example.